Energy Secretary Granholm Announces 2021 Ernest Orlando Lawrence Award Winner Dr. Andrew Landahl
June 22, 2022
WASHINGTON, D.C.—Today, U.S. Secretary of Energy Jennifer Granholm announced ten U.S. scientists and engineers as recipients of the prestigious Ernest Orlando Lawrence Award for their exceptional contributions in research and development supporting the Energy Department's missions in science, energy, and national security. Established in 1959, the Lawrence Award recognizes mid-career U.S. scientists and engineers who have advanced new research and scientific discovery in nine categories representing the broad science and engineering missions of DOE and its programs. The awards are among the longest running and most prestigious science and technology awards bestowed by the U.S. Government.
Among the award winners: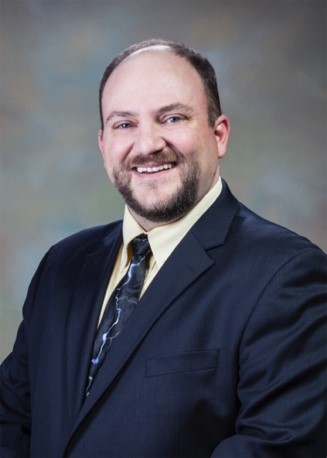 Dr. Andrew J. Landahl (Sandia National Laboratories and University of New Mexico) - Computer, Information, and Knowledge Sciences - Honored for his "groundbreaking contributions to quantum computing, including the invention of transformational quantum error correction protocols and decoding algorithms, for scientific leadership in the development of quantum computing technology and quantum programming languages, and for professional service to the quantum information science community."
Dr. Landahl is a Distinguished R&D Scientist in the Quantum Computer Science department at Sandia National Laboratories, a Research Professor of Physics and Astronomy at the University of New Mexico, and a Fellow of the American Physical Society. Andrew came to Sandia in 2009 after serving as a full-time Research Assistant Professor at UNM. Prior to that, he was a Hewlett-Packard Postdoctoral Fellow at MIT with extended visits to Cambridge University and Harvard. He holds PhD and MS degrees in Physics from Caltech and BS degrees in Physics and Mathematics from Virginia Tech. He is also proudly an alumnus of the Thomas Jefferson High School for Science and Technology.
Dr. Landahl has innovated new methods for quantum error correction and fault-tolerant quantum computing that underpin substantial worldwide quantum computing investments. He led Sandia's Adiabatic Quantum Architectures In Ultracold Systems (AQUARIUS) Laboratory Directed Research and Development (LDRD) Grand Challenge, which built two quantum computers (a trapped-atom and a silicon-donor computer) in three years from scratch. He leads Sandia's Architectures and Algorithms team for the DOE Quantum Systems Accelerator National Quantum Initiative Research Center, and the Software Stack team for the DOE Quantum Scientific Quantum Computing Testbed (QSCOUT), a project that recently won an R&D 100 award for bringing quantum computing to a wider audience. He is passionate about developing the field of quantum information science, serving in the chair line of the largest QIS professional society for four years, founding new QIS conferences, and educating others, including members of Congress, the National Academy of Sciences, and the public, through TEDx talks.
"I am thrilled to recognize these researchers and the significant advances they have contributed to society. Scientists like these individuals are the backbone of DOE and we cannot achieve our mission without them. I'm excited to see what the future holds for them and where they may lead us," said Asmeret Asefaw Berhe, Director of the DOE Office of Science.
In honor of the recipients and their accomplishments, DOE will host a hybrid award ceremony in Washington, DC, on September 22, 2022. Proceedings will be broadcast live online, and a recording will be available following the event. For more information, and to RSVP for the Lawrence Awards ceremony, go to https://science.osti.gov/lawrence/Ceremony. Please RSVP by September 15, 2022.
The Lawrence Award was established to honor the memory of Ernest Orlando Lawrence, who invented the cyclotron – an accelerator of subatomic particles – and was named the 1939 Nobel Laureate in Physics for that achievement. Lawrence later played a leading role in establishing the U.S. system of national laboratories, and today, the Energy Department's national laboratories in Berkeley and Livermore, California bear his name. Each Lawrence Award recipient receives a citation signed by the Secretary of Energy, a gold-plated medal bearing the likeness of Ernest Orlando Lawrence, and a $20,000 honorarium; co-winners in a category share the honorarium equally.
The DOE is committed to supporting a diverse cadre of investigators and fostering safe, diverse, equitable, and inclusive work, research, and funding environments; read the Office of Science's Statement of Commitment for more information on this commitment. For information on nomination requirements, selection processes, and previous award recipients please visit https://science.osti.gov/lawrence.
To read the more on this story please visit: https://www.sandia.gov/labnews/2022/07/14/two-sandia-researchers-receive-e-o-lawrence-awards/?utm_source=labnews_newsletter&utm_medium=email&utm_campaign=july-14-2022&utm_content=sandian